TEETH WHITENING
As we age, our teeth look darker and carry the stains of many years of eating and drinking. Fortunately, improving the color of your teeth can shed years off your appearance. Nothing works better than custom take-home whitening for day-to-day whitening and maintenance.
Sure, over-the-counter products may provide you with some success, but because the trays do not fit as well as custom-molded whitening trays, you may waste much of your whitening product as it oozes out of your trays. This can also create sensitivity and gum irritation. Professional teeth whitening is a better option and you might be surprised by how affordable it actually is!
Custom Professional Strength Whitening
Great whitening results start with the supervision of a qualified dentist. At Iqaluit Dental Clinic, our dentists can help you determine the whitening gel that will work best for you. We will begin your treatment by taking impressions for your custom whitening trays. We take accurate impressions so that your trays fit snugly, keeping the whitening gel where it belongs—on your teeth.
Our custom trays are flexible and easy to put in and take out, but because we design them especially for you, they hold your gel in place and provide uniform, reliable results when used properly. Because you whiten your teeth at home, you have control over when it is convenient for you.
Once you have your trays, we will demonstrate how best to use them. Putting a drop of gel in each of your front teeth spaces and leaving the trays in for a specified amount of time will help you get results quickly. Usually people see improvements to their smiles after four to six treatments, depending on the level of staining. Sometimes it's hard to judge your own progress, so we can help you by taking a before and after shade.
Safety and Common Side Effects
For most healthy patients, professional teeth whitening is completely safe. We will do a medical history and ask you a few questions to make sure you are a good candidate for whitening before we begin.
Most patients whiten without signs of any side effects. However, a small percentage of patients experience either tooth sensitivity or sore gums. Usually, both of these side effects come from not following the instructions properly. At your consultation, we will let you know how often to whiten your teeth, how much gel to use, and how to use your trays properly. Tooth sensitivity may occur if you whiten your teeth too frequently or leave your trays in your mouth for too long.
Taking an over-the-counter pain reliever and a break from whitening for a few days usually relieves the symptoms.
Using too much whitening gel often causes sore gums or white gums that feel raw. If your whitening gel oozes and spreads to your gums instead of staying on your teeth, your gums may become irritated.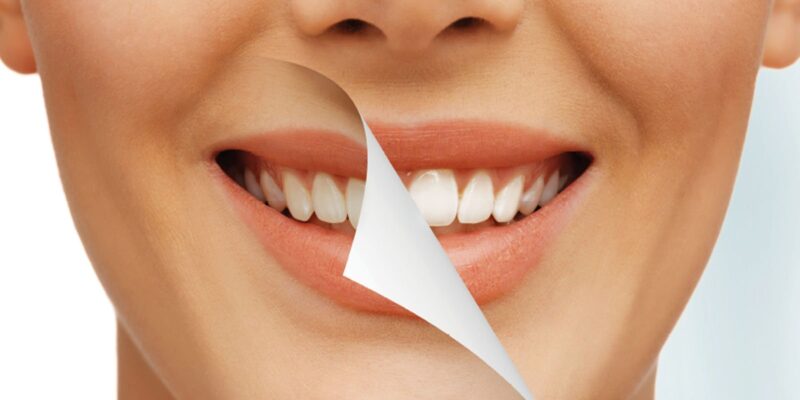 Call Us and Start Whitening
Our team is ready to answer your questions about professional teeth whitening. Call our Iqaluit dental office to set up your consultation and take the first step to a brighter smile.